PART 1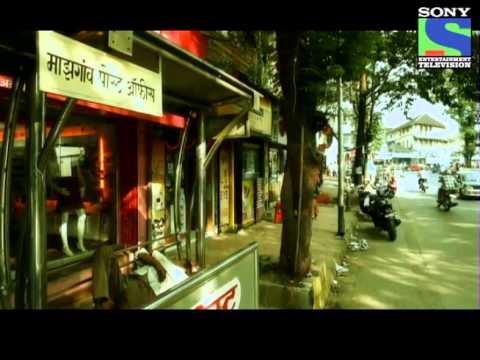 Inside Story
Cops claim Kwatra murder case cracked; employee, 3 others held
Four persons, including a 21-year-old woman and her minor brother, were arrested on Wednesday for the murder of 65-year-old Navraj Kwatra, the son of Punjabi writer Amrita Pritam.
One of the accused, Savita Gupta, had been working for Kwatra for the past three months. The others
include her boyfriend Vinay Bose, 24, Gaurank Khawle, 21, and a 17-year-old boy.
Kwatra was found murdered at his residence-cum-photo studio at Wilderness society, Borivli (West), on September 14.
According to the MHB Colony police, it took six teams, interrogation of over 100 people, and grilling of several eyewitnesses to crack the case.
"We prepared the sketches of the two accused. We also interrogated the people whose numbers were found in Kwatra's cellphone and some whose pictures were found in his studio," said Sunil Paraskar, regional additional commissioner of police.
The police claim that during questioning Gupta revealed the involvement of Bose and Khawle, who then admitted to the crime.
Gupta had borrowed money from Kwatra and had advised Bose and Khawle to approach the senior citizen when they were in need of cash. The duo allegedly conducted a recce of Kwatra's studio on September 13, but could not execute their plans as the flat was locked.
The next day, they approached him posing as courier boys. Gupta's brother was outside the building to inform them of anyone's arrival. "It appears that the motive behind the murder was robbery, and it was not a pre-planned attack," said Paraskar.
"Khawle said he needed the money to repair his damaged motorbike, while Bose said he too was in desperate need of cash. The accused said they panicked when Kwatra started to scream and smothered him to death. They fled with Rs55,000 and a camera, which have been recovered," he added.
A source in the MHB Colony police said Kwatra had recently purchased two flats in Andheri and was soon to buy another one in Santacruz. "Also, he and his wife sold one of their three bungalows last year for Rs15 crore," the source said. "It is possible he might have given Gupta an idea of his wealth."
According to the police, none of the accused have previous criminal records. While Gupta's sibling was sent to the Dongri Children's Home, the other three were remanded in police custody till September 25 on Thursday.
The Gupta siblings' parents told the police that they were not aware of their children's activities and were saddened that the incident had ruined their lives.



Navraj Kwatra murder case: Police recovers pornographic CDs
Navraj Kwatra, the 65-year-old son of the eminent write Amrita Pritam, was found dead in suspicious circumstances. Police recovered pornographic CDs – featuring struggling Bollywood starlets – from his flat. Kwatra, a photographer, stayed alone at his ground floor flat in LIC Colony in Borivali.
He was strangled to death by two unidentified assailants last Friday. Police investigations also revealed that CCTVs were installed in the flat's bedroom and bathroom. Condoms (mostly female), Viagra pills and sex toys were also recovered from his apartment. The police are questioning the small time models and struggling Bollywood female actors who featured in the pictures and videos.
Reportedly, some of them have told the police that the Kwatra used to pay them for featuring in video albums and small roles. Police are further investigating the murder.
Kwatra murder: Cops probing 'sex angle'
Investigations into the murder of Navraj Kwatra, son of late writer Amrita Pritam, has thrown up some shocking revelations.
Some of the persons, who had been visiting the photo studio where Kwatra was killed, told police that instead of taking money from the aspiring models to get their photographs clicked, Kwatra used to give them money.
Other angles, which the police are investigating, are the possibility of some boyfriend of the girl who used to visit the studio could be behind the killing.
According to the police, while Kwatra was staying alone in his flat at Andheri , he was using his LIC Colony flat in Borivli as a photo studio. He also has few flats in Kandivli and Santa Cruz.
"Instead of taking money, Kwatra was paying models. Seizure of sex toys, sexual enhancement pills and female condoms from his studio has made this case complicated," said a police inspector, who is investigating the case.
"We suspect the murderer could be a boyfriend of some aspiring female model or her relative who would have assumed that after killing Kwatra, he would also get some valuables or money. Another possibility that the murderer may be wanted to acquire his property."
"We are questioning people on the basis of photographs of female and male models found in Kwatra's residence. We have formed several teams and they are investigating the case from all possible angles. The mobile phone record has also been checked and calls made and received on his phone are also being verified," said deputy commissioner of police Mahesh Patil.
The police have issued the sketches of the two suspects based on the description provided by two of his neighbours and the engineer who had gone to update Kwatra's computer before the incident.
Thanks to:
http://www.dnaindia.com/mumbai/report_kwatra-murder-cops-probing-sex-angle_1741815
http://www.bollywoodlife.com/news-gossip-buzz/navraj-kwatra-murder
http://www.hindustantimes.com/India-news/Mumbai/cops-claim-kwatra-murder-case-cracked